---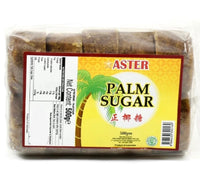 Indonesian palm sugar, also called gula jawa, gula merah or red sugar is far stickier and darker than other types of palm sugar which are often a light brown colour. 
The moistness and richness of gula jawa means it gives recipes a richer molasses flavour, and a deep brown colour. When a recipe calls for gula jawa it's certainly worth seeking it out, as the difference in flavour is quite distinct.
Product of Indonesia.